Well, I guess I need to say something about my company Christmas present to all of their ~150 staff, a three day trip to Vegas.
We flew out last Thursday and stayed for 3 nights at the Wynn, which is a great hotel.
Thursday: Arrive and sleep (forgive me I only just got back from Egypt after flying to Manchester instead of London and having to sit all night on a freezing cold coach!).
Friday: Flew in a helicopter into the Grand Canyon which was rather awesome.
Sat: Went to see Zumanity by Cirque du Soleil, it was amazing, I must see them again.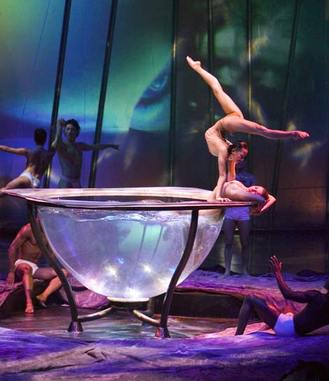 Sunday: A few of us went shooting, An M16
An H&K; MP5
A Mac-10
not firing it gangster style unfortunately.
A Tommygun
A Desert Eagle
And I did a Shotgun
And I've got the T-shirt to prove it
Peace Through Superior Firepower indeed